How to Create a Whiskey Barrel Container Fountain with Flowers
Items You Will Need:
22.5 in. Whiskey Barrel
12 in. Plastic Planter (no holes)
2 bags of Lava Rock
Planting Soil
Your choice of plants
Pine Bark Nuggets
Step 1
Fill the bottom with the two bags of Lava Rock.
Step 2
Place the closed plastic planter on the Lava Rocks and in the center of the Whiskey Barrel. This will be your water reservoir so be sure there are no holes.
Step 3
Assemble the TotalPond® Container Fountain Kit with Light and place it into the water reservoir, draping the cord along the back.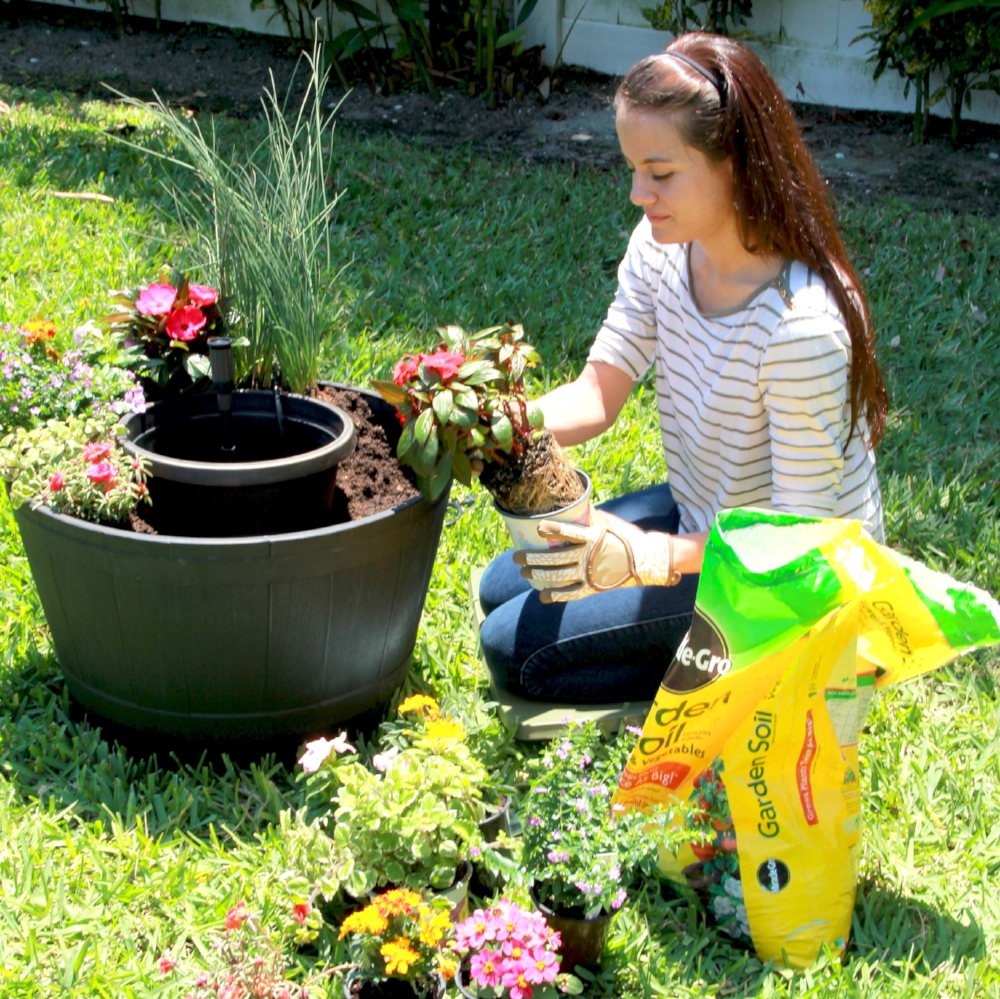 Begin to plant around the water reservoir using the plants and soil. You want to keep the reservoir in place while planting to help maintain the shape of the soil.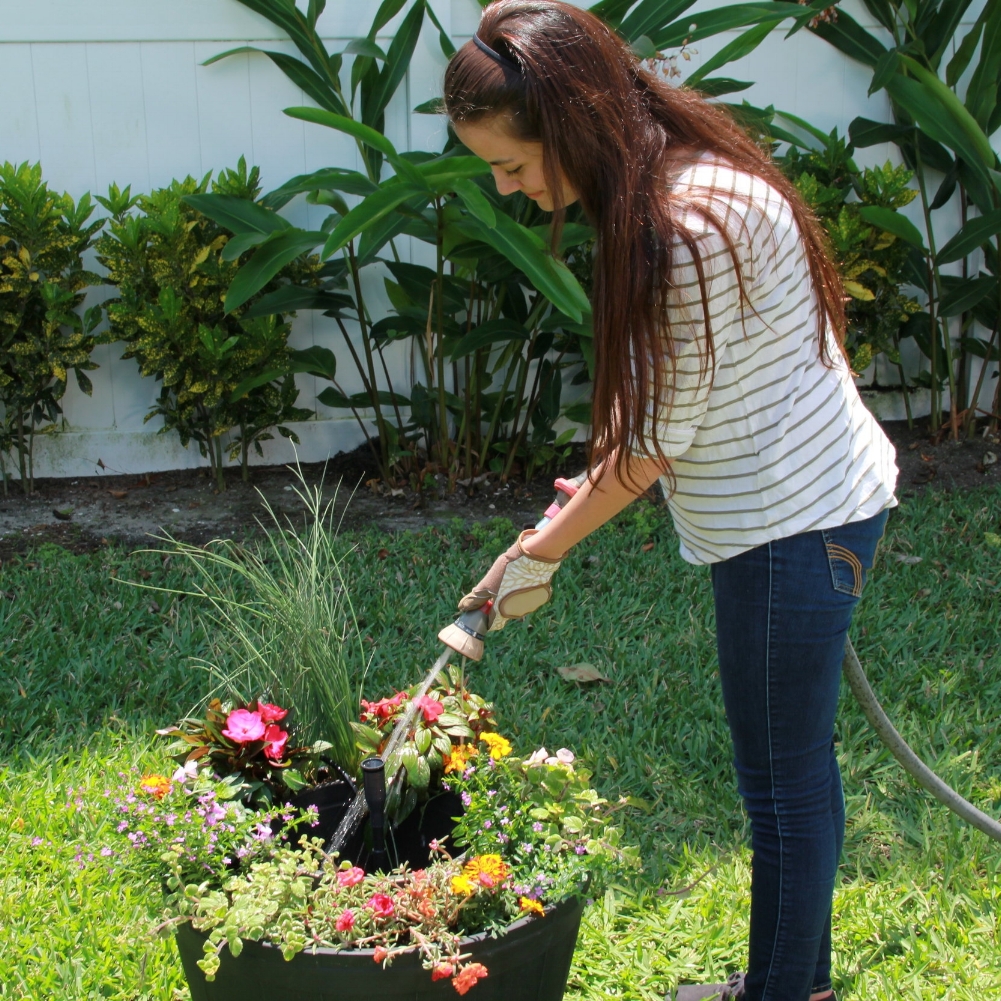 Add water to the reservoir, while doing this you can also water your new plants.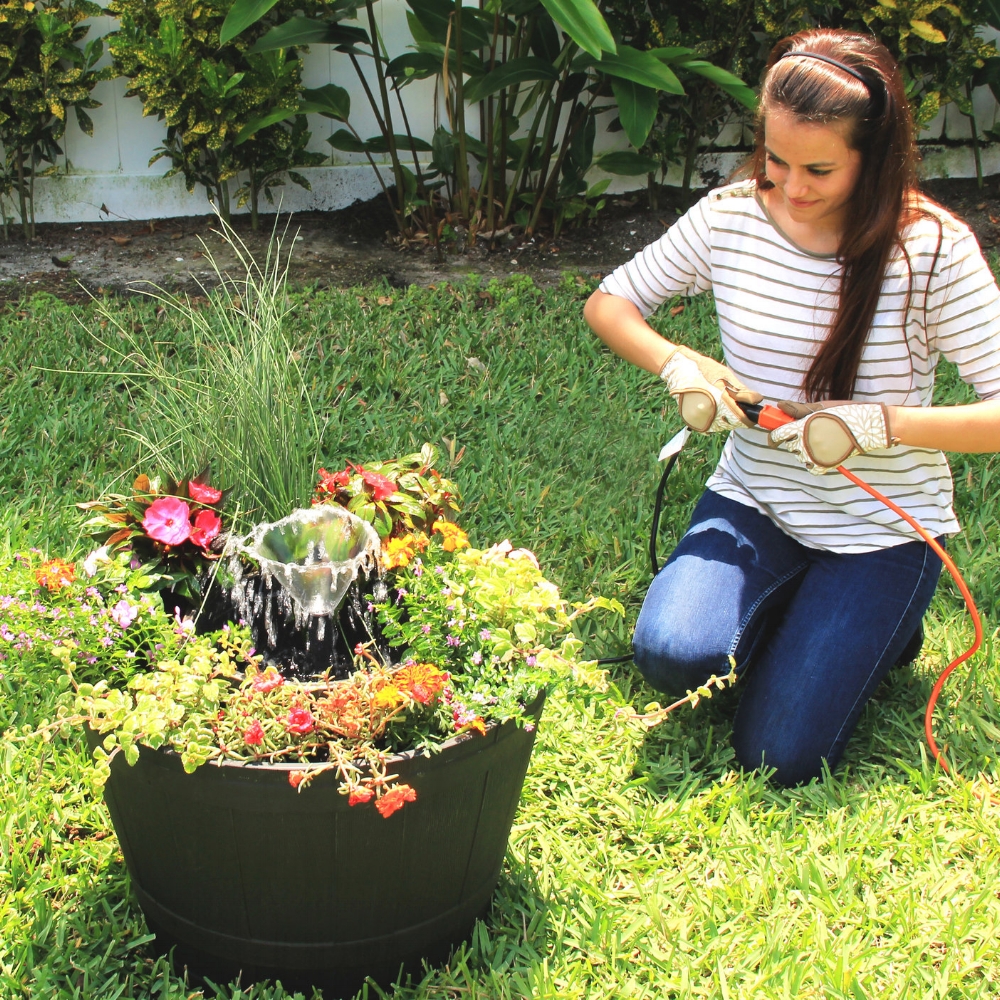 Once the TotalPond® Container Fountain Kit with Light is fully submerged, plug it in and enjoy!