How to Build a Small Pond
Step 1
Start by using a piece of string or rope to mark the shape and location of the pond. For this 200 gallon pond, the overall dimensions will be approximately 2 ft. x 5 ft., with a depth of 1.5 ft.
Step 2
Once you are happy with the shape, start digging the first tier of the pond. We recommend having levels in your pond. This will provide a shelf to hold plants and accessories.
Step 3
Begin digging the second tier of the pond. Keep some dirt for leveling if needed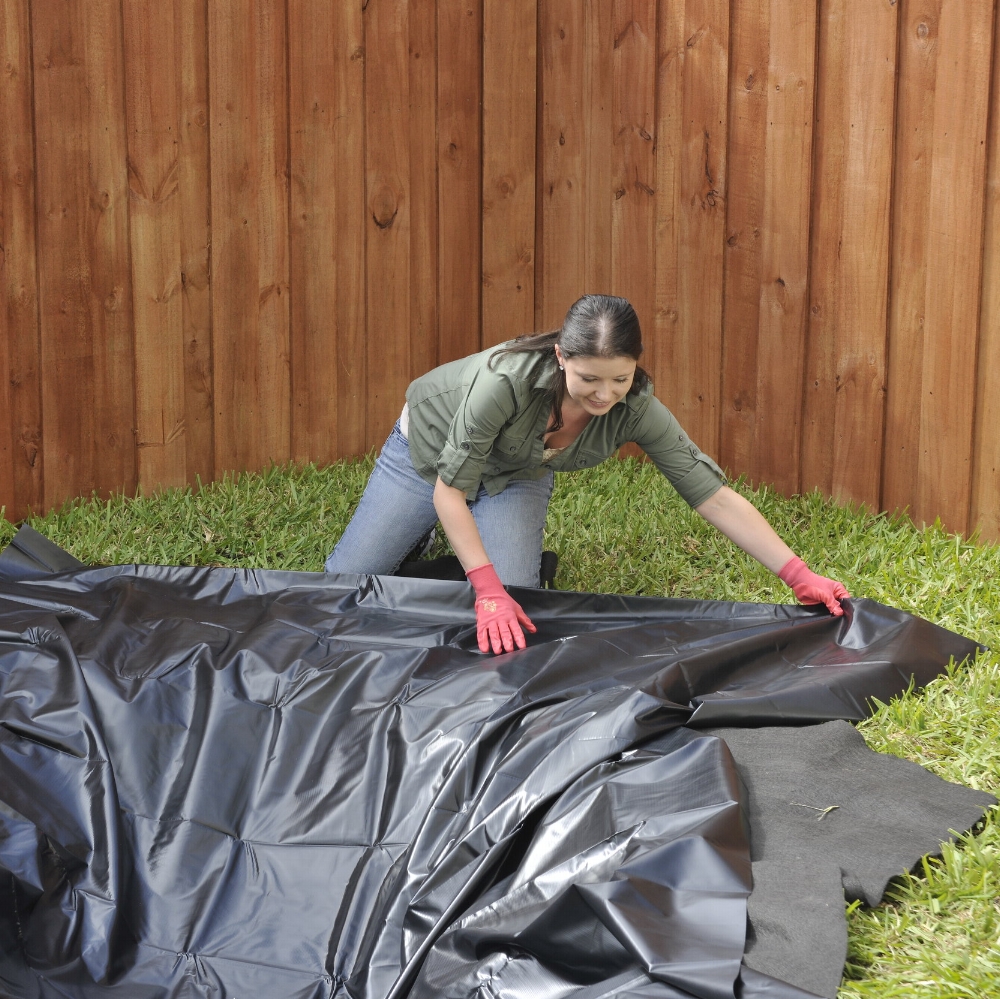 Lay the liner. There should be at least a 10-12 in. overhang. If roots and/or debris are present, line the bottom with old carpet or sand to protect the liner from punctures.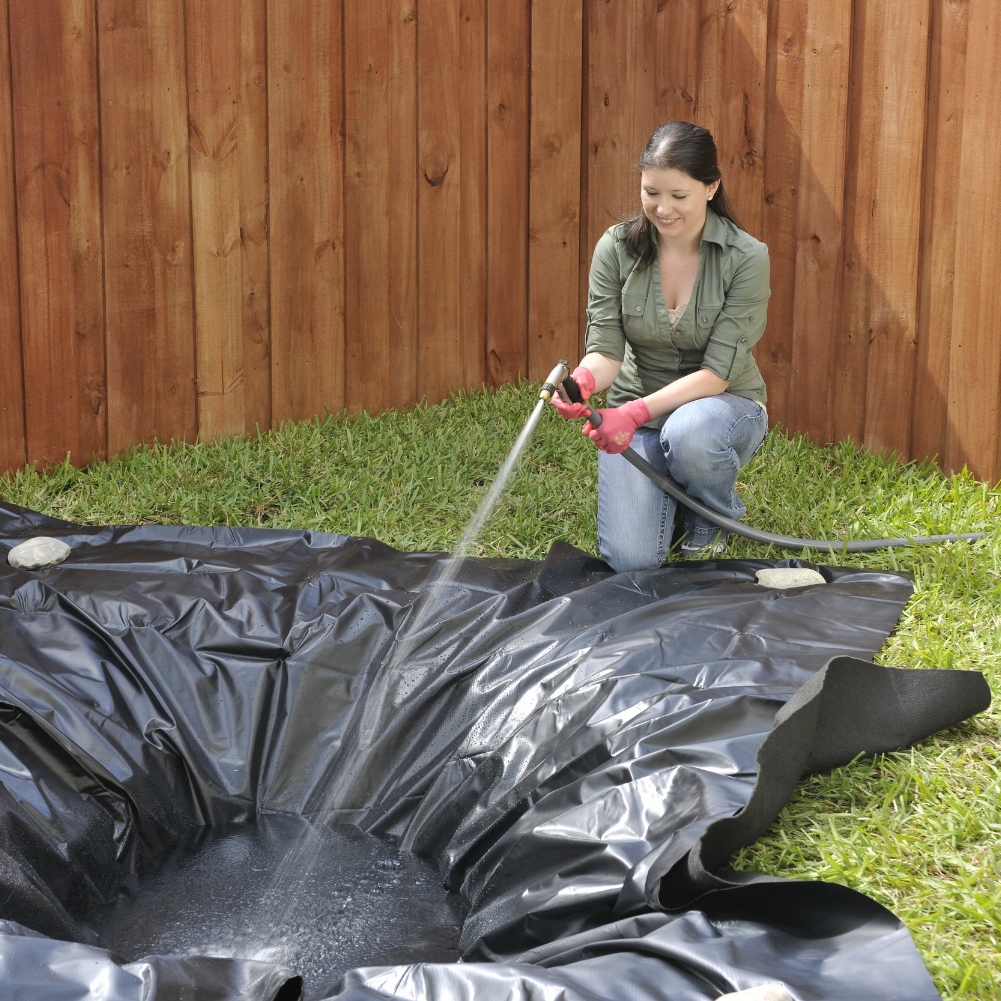 Begin filling the pond. Adjust the liner edges, smoothing any wrinkles as it fills. Stop filling halfway.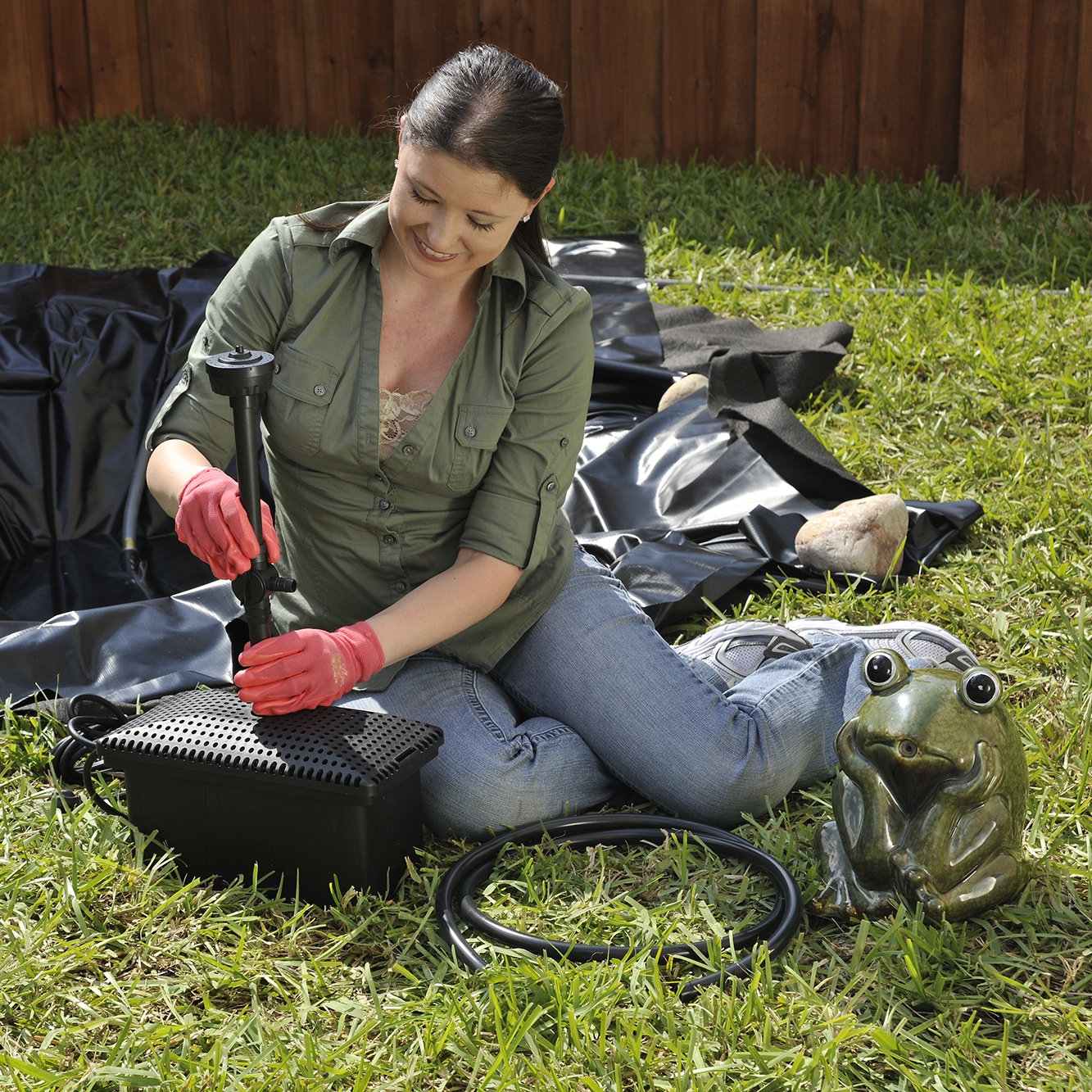 Assemble the Complete Filter Kit with Pump using the nozzle head of your choice.